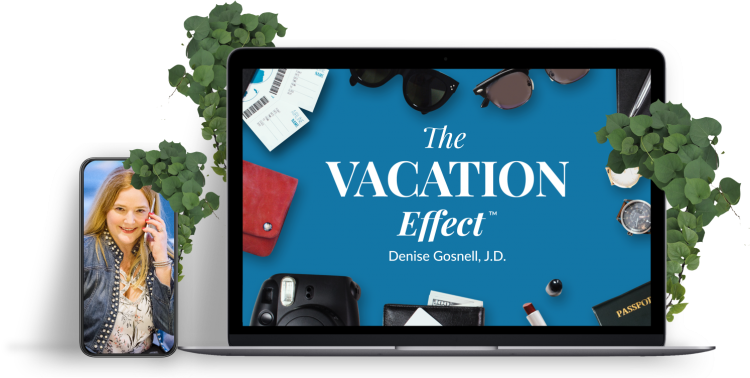 The Vacation Effect™ Program
In this Program, you learn the counter-intuitive strategies and mindset for growing your business faster by taking more time off, while creating a life you absolutely love.
Free Report
The Vacation Effect Book Summary
Are you ready to grow your business, work up to 40% less, and have a lot more fun? Learn how to drastically increase your income, gain more free time, and bring more of your bucket list and someday maybe's into today.