Congratulations!
Here's What To Do Next
You've completed The Ultimate Guide To Creating a Lifestyle Business, which means you are part of an exclusive group of entrepreneurs who are interested in creating a freedom lifestyle while still expanding your company.
Simply by applying the lessons that you've learned in this Guide, you'll have a huge advantage over your competitors.
In fact, these principles can help you transform your business and your entire way of life if you let them.
But let's be honest. It may not be easy to convert yourself into a lifestyle entrepreneur in a society that seems to idolize the constant hustle.
The fact is, you need a business growth coach to hold you accountable for implementing these important business and lifestyle changes.
Listen, you could do some of these steps on your own, if you really make it a priority, but it just may take you a lot longer.
If you would like us to help you fast track your results and create a lifestyle business within the next 90 days, you're going to want to join The Vacation Effect Program for entrepreneurs.
When you join, you'll learn how to live "The Vacation Effect Lifestyle" no matter what is happening in the world.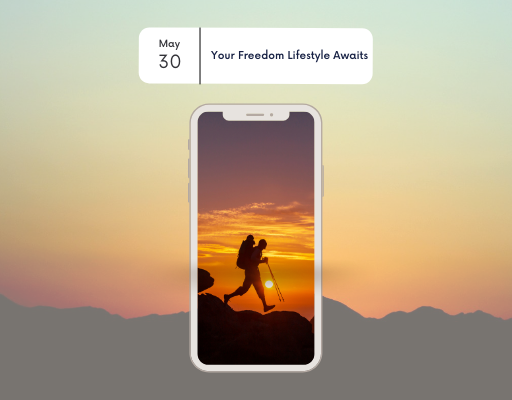 In fact, we'll work closely to help you design exactly what that looks like for you, and then we'll make it your new reality…
Are you ready? Let's go.